As part of our misssion to make the B2B eCommerce experience simpler and more connected, we're excited to announce our latest partnership with B2B payments platform, Hokodo. In just a short space of time, Hokodo's growth has been impressive with their Buy Now Pay Later solution being adopted by some of Europe's largest B2B marketplaces.
The partnership between SparkLayer and Hokodo presents a compelling proposition for B2B merchants; with SparkLayer and Hokodo, merchants can not only enable a seamless online ordering experience for their customers, but also now offer an easier way for their customers to pay.
How SparkLayer and Hokodo work together
For merchants to get up and running with Hokodo on SparkLayer, we've designed the integration to be as simple as possible. Our integration is currently available for all Shopify merchants and works by enabling Hokodo as additional payment method during the ordering process.
When the customer is ready to checkout, they simply click the Buy Now Pay Later option and complete a few simple steps. Behind the scenes, Hokodo's powerful technology validates their details and confirms if B2B trade credit terms can be offered. If successful, the customer can checkout and complete their order in just a few clicks, choosing to pay in instalments.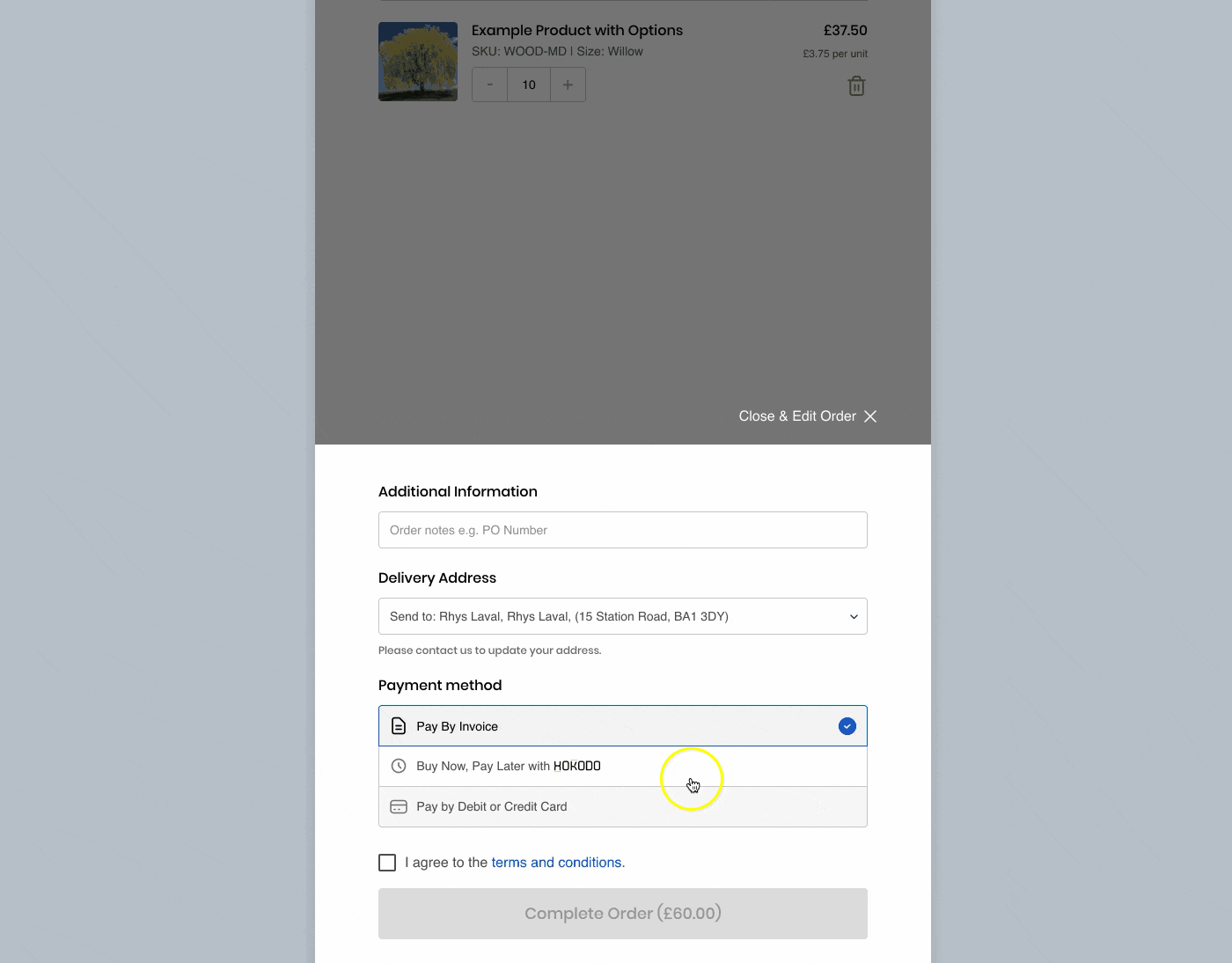 The best part? The merchant is guaranteed payment no matter and Hokodo will even take care of chasing late payments, making the entire process hassle and risk free.
Our collaboration with Hokodo really is a perfect match. Our solution helps B2B merchants solve the problem of making their ordering experience more connected and easier for the end customer; and Hokodo solves the problem of previously out-dated and time-consuming ways for B2B customers to pay online. We're excited to see where our partnership takes us! - Chris Mattingly, Co-founder of SparkLayer
To learn more about the SparkLayer and Hokodo partnership, you can explore via the links below: