Industry
Fashion & Apparel
B2B setup
Standalone B2B store
Started in 2015 by husband and wife duo Matthew and Melissa Parvis, Fresh Clean Tees set out to create quality men's basics to help men look good and feel great. With a no-frills approach, Fresh Clean Tees delivers comfortable, affordable, and stylish apparel to empower guys to look and feel their best.
We're pleased to announce that this month sees the launch of their new B2B store on SparkLayer!

The challenge
Fresh Clean Tees had seen rapid growth over the last few years with their DTC operation and were looking to explore new ways to reach their wholesale customers. Already using Shopify Plus, they needed a solution that integrated seamlessly with their existing systems, was easy to manage by their team, and allowed key activities to be automated (such as wholesale account applications)
The solution also needed to allow volume-based pricing to be set against their product range to encourage wholesale customers to increase their order sizes.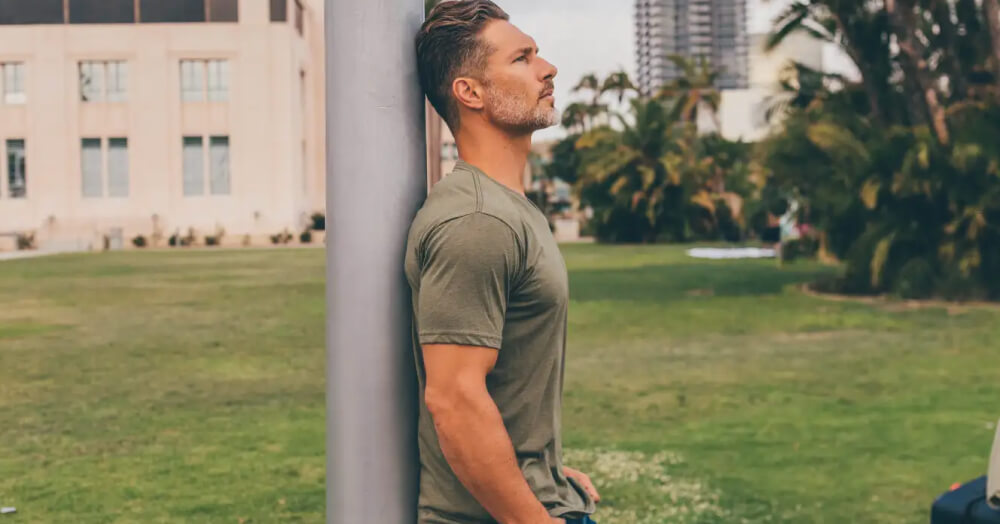 The solution
In early 2022, Fresh Clean Tees implemented SparkLayer into their Shopify store and, within a short space of time, were able to enable a brand new B2B channel to accelerate their growth. With SparkLayer installed, their new wholesale store has now allowed:
Self-service ordering for customers with 24/7 access
Onboarding new customers is much easier with a specially integrated sign up form, powered by Helium Customer Fields
Customers have full visibility of pricing as well as volumetric pricing tiers and pack sizes
Customers can fully manage their account such as track orders and repeat purchase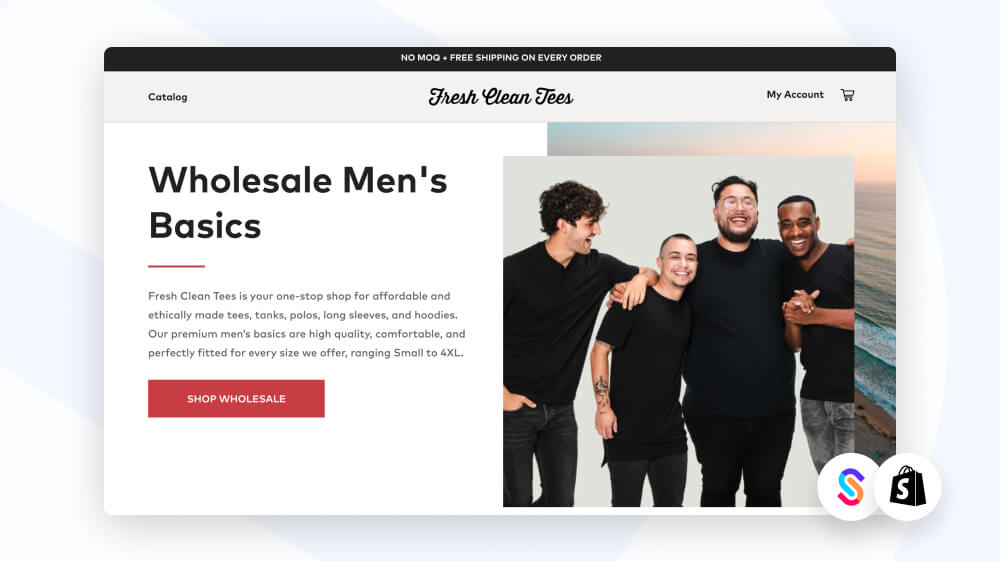 With SparkLayer integrating seamlessly with Shopify, this has brought a number of other key improvements:
All B2B orders are pushed directly into their fulfillment software, negating the need to input orders manually
Using the Shopify Analytics, all B2B data and key metrics can be tracked and segmented
Set up as a separate Shopify Plus store, the Fresh Clean Tees can tailor the look and feel and optimise it for their wholesale customers.
The SparkLayer platform provides a turnkey Shopify solution, granting the merchant an array of wholesale/bulk order functionality not available through the standard Shopify B2B channel. Using a cloned version of our Shopify theme, the SparkLayer team layered their wholesale-specific code into the purchasing interface, cart, and checkout of our Shopify theme, allowing Fresh Clean Tees to launch wholesale.freshcleantees.com with no additional development work. SparkLayer provided 10-star support throughout the entire process. HIGHLY recommend. - Dan Silverman, Senior eCommerce Product Manager, Fresh Clean Tees
Visit the new Fresh Clean Tees Wholesale store or learn more about Fresh Clean Tees, their product range, and the story of their brand, click here.
Explore more
To see how SparkLayer works with Shopify, you can explore via the links below:
Chris is an experience eCommerce specialist, co-founding UK eCommerce agency blubolt in 2006. For over a decade, Chris helped build and oversee their proprietary platform and worked with some of the UK's fastest growing retailers. At SparkLayer, Chris oversees the product strategy and - when he's not playing peekaboo with his daughter - enjoys staying active with golf, tennis, climbing, and hiking to name a few!