SafeStyle is an Australian brand that creates stylish and safety-certified protective eyewear. Founded by Tim Lewis, who formerly owned his own plumbing business, he first had the idea for SafeStyle while looking for better-looking safety glasses for himself. After researching and developing an initial iteration of a product, he used his life savings to produce the first pair and started his journey selling them from his bedroom! Fast-forward four years, SafeStyle has sold over 500,000 pairs and is now stocked in over 500 retail stores.
In addition, SafeStyle also has a charity range and has donated over $150k to charity over the last few years. SafeStyle's future plans include expanding into global markets, partnering with more charities, and continuing to lead the eyewear industry in promoting the importance of wearing protective eyewear.

The challenge
SafeStyle's B2B ordering system had been overly manual, and they wanted to provide their customers with a more streamlined way to order products. To accomplish this, they upgraded to Shopify Plus, hoping that this platform would be a good fit. However, after examining the system, they found it to be too simplistic for their needs and not tailored to their specific B2B requirements. It became clear that they needed a solution that was specifically designed for B2B online sales, with features that could address the unique challenges faced by businesses in this sector, rather than a solution that was simply an extension of a D2C store with limited B2B functionality.
The solution
SafeStyle signed up with Sparklayer, implementing our software onto their dedicated Shopify store within hours, and immediately providing them and their trade customers with a brand new B2B eCommerce platform!
With SparkLayer installed, this enabled:
SafeStyle's B2B trade customers to have the full online, "on brand" experience previously only available to their D2C customers
Self-service ordering for customers, with 24/7 access
Customers to have full visibility of pricing as well as volumetric pricing tiers and pack sizes
Customers can fully manage their account such as track orders and repeat purchase
SafeStyle can configure different customer groups with specific minimum order quantity rules
Their sales team can now manage customer accounts and SafeStyle can manage this by territory
Products can be set up for backordering and pre-ordering, allowing customers to place orders ahead of time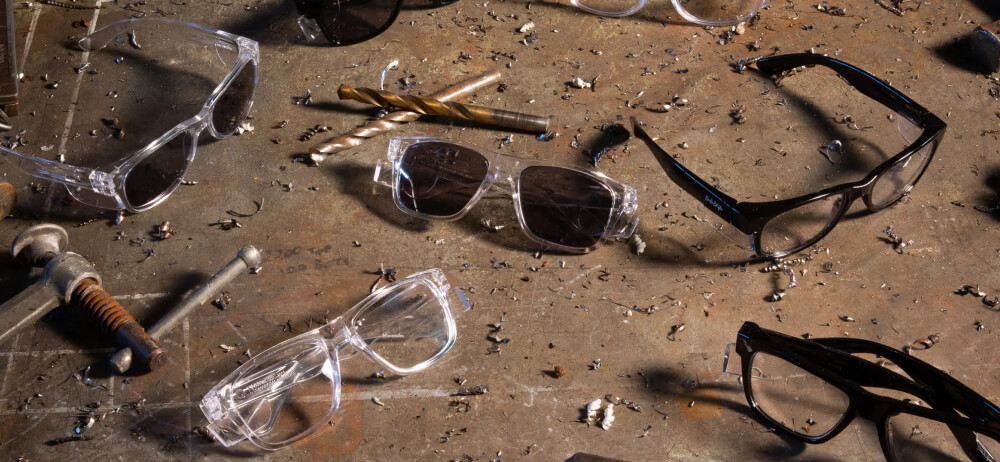 The results
With SparkLayer integrating seamlessly with SafeStyle's Shopify store, this has brought a number of other key benefits:
All B2B orders are pushed directly into their fulfilment software, negating the need to input orders manually for those customers willing to self-service.
The improvement in fulfilment has saved their in-house team a significant amount of time processing orders. No longer do they need to switch between accounting software and notifying their 3PL provider about orders manually.
SparkLayer integrated the Shopify/SparkLayer setup into their accounting software so that there is no more double-handling of administrative tasks, creating even greater time-efficiencies for their sales/finance teams.
SafeStyle has been able to improve their customer response times and can now process most manual orders on the same day they come in. Quicker processing times and customer support has been the cornerstone of their success in the B2B space.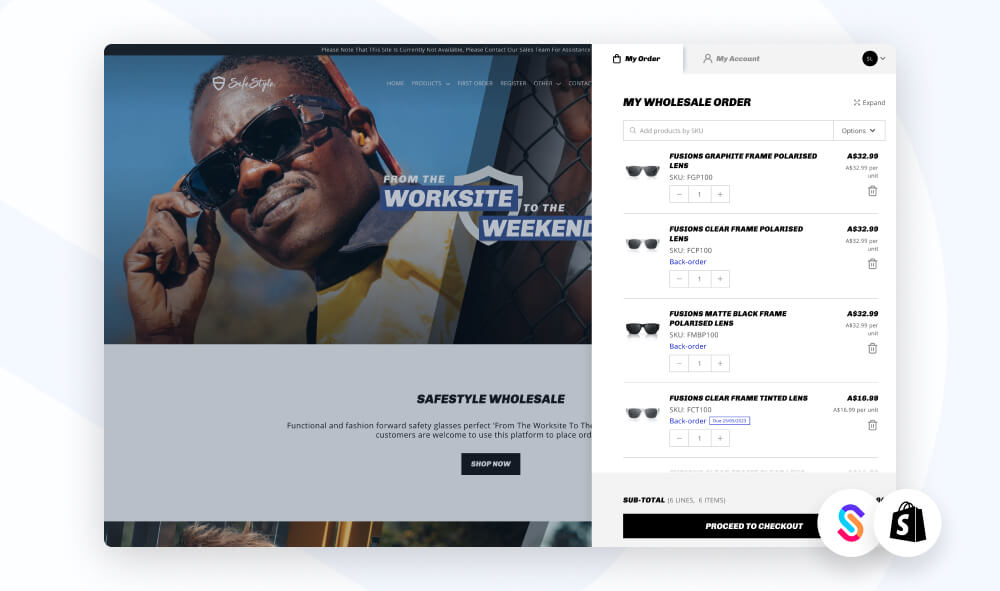 "SparkLayer has allowed us to streamline our B2B business by simplifying our ordering process. The platform has thoughtfully been designed around the B2B function and thus caters to specific demands of that channel and provides the necessary flexibility to tailor it to your business use-case. Based on extensive research and testing, it by far exceeds all other options on the market. We couldn't be happier to have partnered with the team at SparkLayer. " ~ Tim Lewis, Managing Director, SafeStyle
Explore more
To learn more about SafeStyle, their product range, and the story of their brand, visit their website.
To see how SparkLayer works with Shopify, you can explore via the links below:
Chris is an experience eCommerce specialist, co-founding UK eCommerce agency blubolt in 2006. For over a decade, Chris helped build and oversee their proprietary platform and worked with some of the UK's fastest growing retailers. At SparkLayer, Chris oversees the product strategy and - when he's not playing peekaboo with his daughter - enjoys staying active with golf, tennis, climbing, and hiking to name a few!