We're pleased to announce our latest partnership with leading invoicing solution, Sufio, making it even easier for B2B customers to manage their online orders and invoices.
With integrations with major eCommerce platforms such as Shopify and BigCommerce, Sufio allows merchants to create and send beautifully designed invoices as well as take payments online. Sufio comes with powerful features such as customizable design and support for multiple currencies, making it easy for merchants to automate their invoicing and grow their business.
How it works
The Sufio integration for SparkLayer is available for all Shopify merchants that already use Sufio and allows you to enable downloadable invoices for your B2B customers. It works by integrating with the SparkLayer My Account area and each time a customer places an order online, they can easily download their invoice right from within your Shopify store.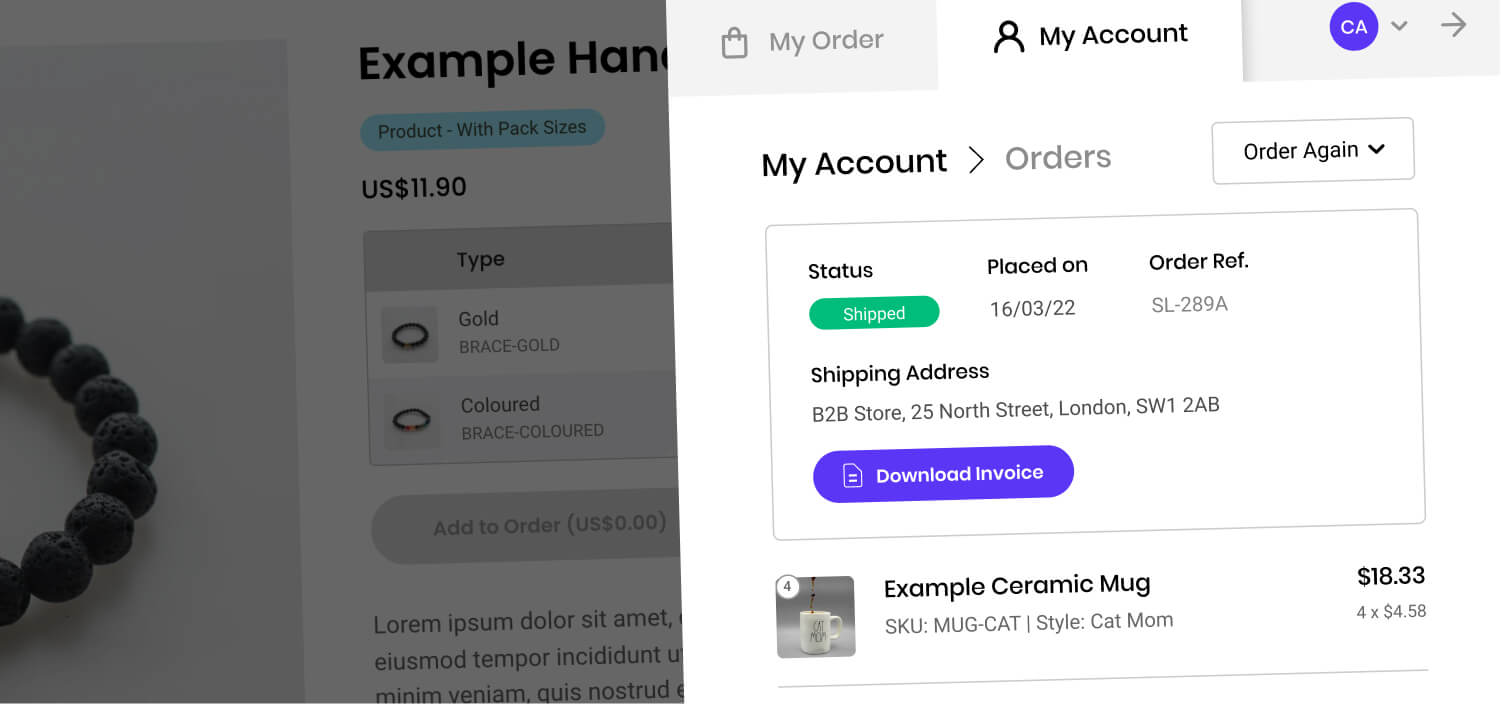 The Sufio for SparkLayer integration is ideal if you don't already have a system to send your B2B customers invoices or want to automate the process. The best part is it's rapid to install and makes for an even more seamless ordering experience for your B2B customers!
Paired together, SparkLayer and Sufio make accessing invoices nice and easy for all your B2B customers. Just a few clicks, and they'll have everything they need! - Maxim Gubric, Sufio
Explore more
You can learn more about the integration in our Sufio partner page or explore more about Sufio on their website.