If you currently have a sales team operating within your B2B business, our latest feature unlocks a powerful way to bring their workflows into your Shopify store!
Sales Agent Ordering lets your sales team place orders and manage accounts on behalf of your B2B customers. Perhaps you have a sales team on the road visiting your customers who need to place orders there and then; or perhaps some of your B2B customers prefer to phone through their orders and your team processes them manually.
Sometimes referred to as Order Masquerading, Sales Agent ordering is a great way to integrate your sales team and centralise all your B2B orders within Shopify.
How Sales Agent ordering works
Within SparkLayer, once you've configured which accounts have the Sales Agent ordering access, they can sign into your Shopify store and then search and select a specific B2B customer. You can see how this works in our video below.
Once signed in, Sales Agents are able to perform any of the following actions against a B2B customer account:
View products on the website at their specific B2B prices
Add products to their order
Place an order using their available payment methods
Request payment from the customer
Save and edit their Shopping Lists
Add/edit their address book
Integrating with Shopify
One of the best things about Sales Agent ordering is how well it integrates with your existing Shopify store. When an order is placed by a Sales Agent, orders are automatically assigned to their chosen customer and can run through your existing order flow within Shopify.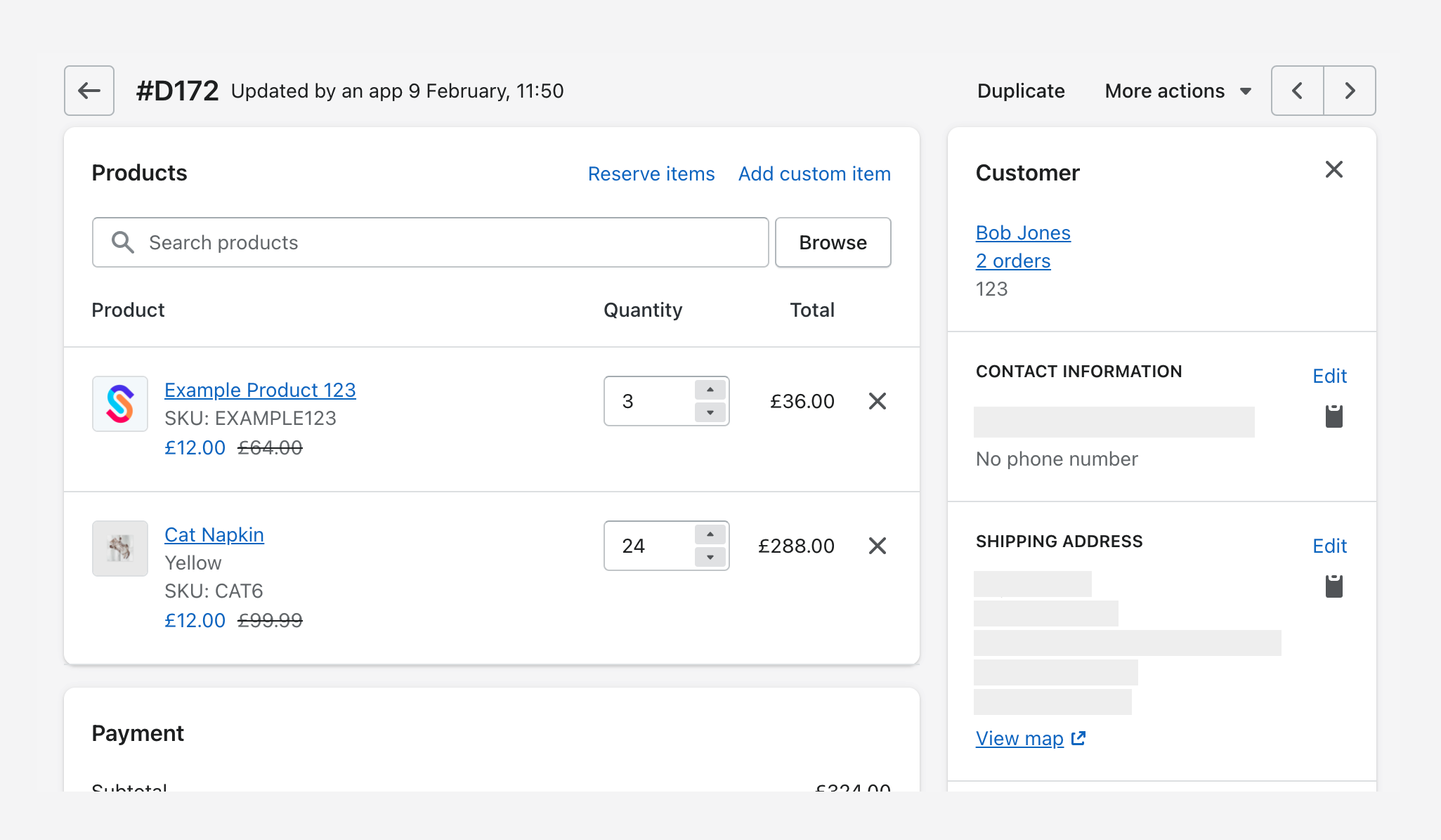 You can even vary the payment flow based on the available payment methods assigned to the B2B customer. For orders that require payment upfront, email notifications can be configured and sent to the customer to allow them to make payment online, or alternatively you can manually take payment right from within Shopify.
Explore more
If you'd like to learn more about how Sales Agent ordering works, please visit our help guide where you'll find more details on how the feature works and how it can be configured to suit your B2B needs.
To learn more about how SparkLayer works with Shopify and Shopify Plus, please feel free to arrange a demo and we'll run you through the SparkLayer features and how it can integrate with all your systems.