B2B setup
Standalone B2B store
George & Willy makes unique display solutions and signage for creative homes and businesses around the world. This month sees the launch of their brand new B2B store, powered by Shopify Plus and SparkLayer!
Based in New Zealand, George & Willy have rapidly built a strong reputation on a simple premise: their passion for great signage. Signage is how a business introduces itself every day and George & Willy are focused on making that first impression count. With a fun and simple approach, they're on a mission to create signage and displays to help creative brands do better business.

The challenge
Similar to a lot of companies managing their B2B operation, all B2B orders were being processed manually and involved back-and-forth emails that become an incredibly slow and strenuous process for both the George & Willy team and the customer.
With a growing customer base and increasing B2B enquiries, George & Willy set about creating a dedicated channel for their B2B customers to not only be informative but also subtle and refined in design.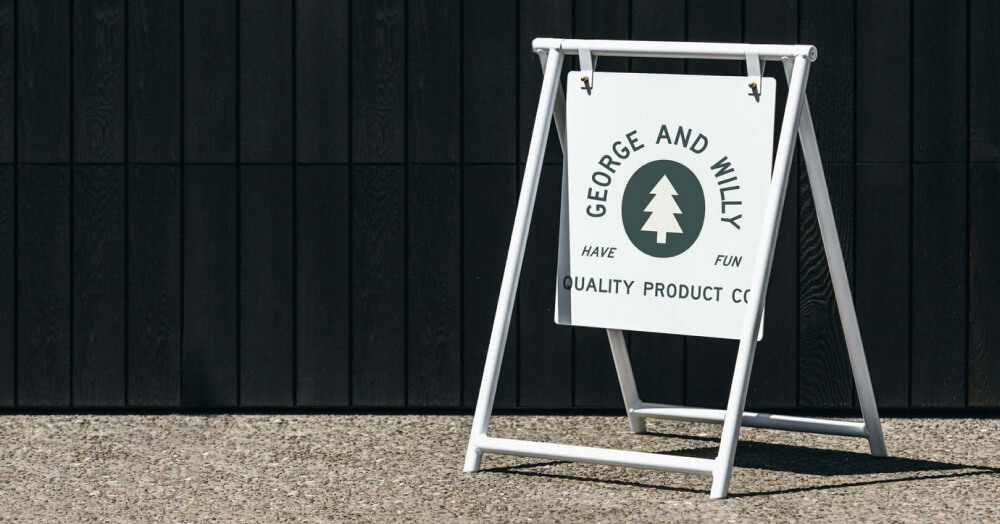 The solution
Having tried and tested multiple B2B and wholesale apps through Shopify that lacked the capabilities they were after, they came across SparkLayer. Features such as tiered-price lists, B2B-specific payment methods, and frontend customisation ticked a lot of the boxes they were after.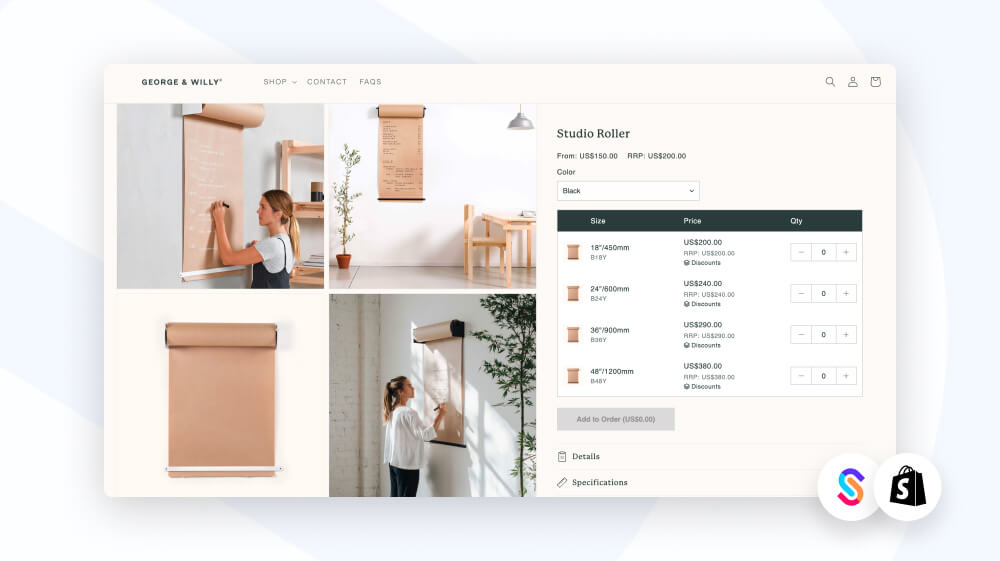 Within weeks, and with the help of the SparkLayer team, George & Willy had created and deployed a beautiful, curated and automated B2B store on Shopify Plus.
As a creative business, we wanted to design a minimal yet functional store to capture our B2B audience. SparkLayer's powerful integration allowed us to build exactly this and create a store we are proud to display to our B2B customers. We would recommend SparkLayer to any business that wants to create a better experience for their B2B market. - Ari Besant, George & Willy
To see their new website in action, visit the George & Willy B2B store.
Explore more
To learn more about how SparkLayer works with Shopify, you can explore via the links below:
Chris is an experience eCommerce specialist, co-founding UK eCommerce agency blubolt in 2006. For over a decade, Chris helped build and oversee their proprietary platform and worked with some of the UK's fastest growing retailers. At SparkLayer, Chris oversees the product strategy and - when he's not playing peekaboo with his daughter - enjoys staying active with golf, tennis, climbing, and hiking to name a few!