Industry
Technical Equipment
B2B setup
Hybrid B2C & B2B
WeBuyApples is a Holland based technology retailer that specialises in refurbished Apple products for the trade market. Their mission is giving unused or unwanted Apple devices the chance of a second life, offering competitive rates for customers who trade them in. With a focus on making a positive environmental impact at the same time, WeBuyApples plant a tree for every 50 devices they buy to compensate for any associated CO2 emissions in the process.

The challenge
With a fast growing customer base, WeBuyApples were needing to improve how they managed pricing for their trade customers. Key to them was allowing customers to be rewarded for the volumes they purchased, and they needed a robust solution that allowed them to offer quantity discounts.
They also needed an easy way for customers to sign in, see their pricing, and to be able to rapidly create orders and checkout, either with net payment terms or by making a card payment.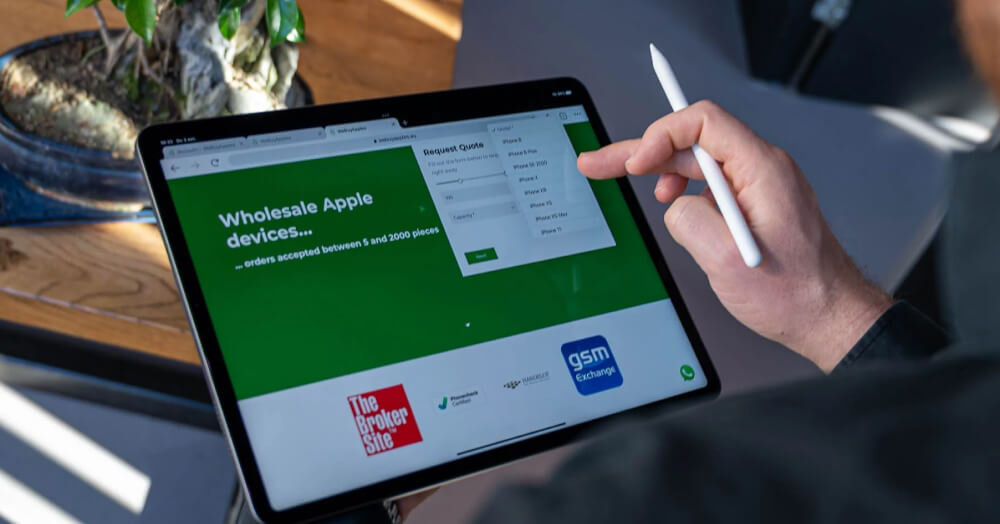 The solution
After investigating many options within the Shopify ecosystem, SparkLayer was selected on account of its built-in pricing tool that allowed quantity discounting to be easily configured, and even vary based on specific customers.
In addition to this, SparkLayer enabled WeBuyApples to offer their customer-base an easy way to place orders and manage their account, with self-service tools such as order history and tracking, and rapid repeat ordering.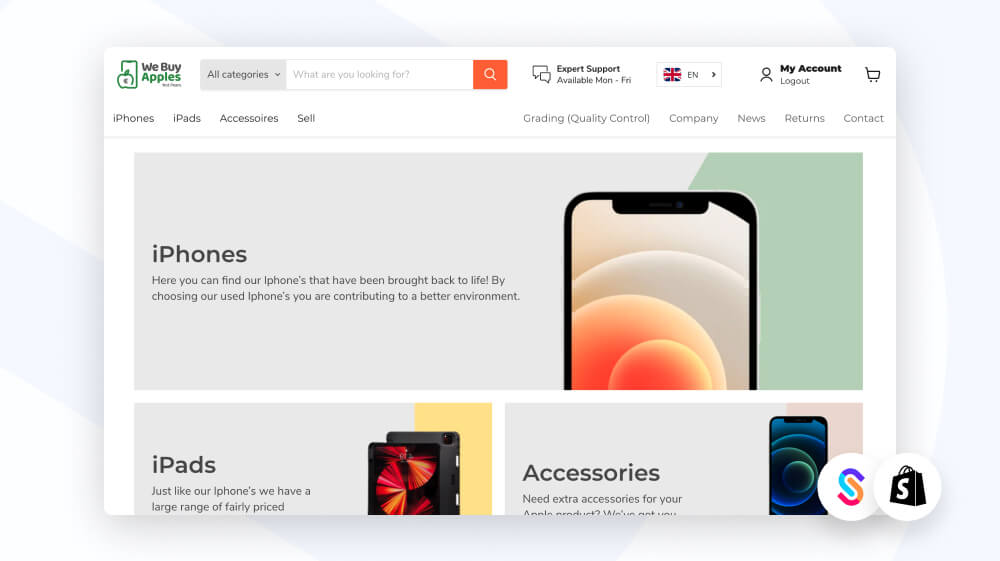 The net result? WeBuyApples have been able to automate key parts of their operation, from easily configuring custom pricing, to manage the orders more easily from their growing customer base.
SparkLayer has been a great partner to work with. In addition to the features their solution provides, their support has been fast and they have a very customer-centric approach that is focused on helping their customers. - Emke Snoep, Founder WeBuyApples
To learn more about how WeBuyApples are helping improve how technology is refurbished, you can visit their website.
Explore more
To see how SparkLayer works with Shopify, you can explore via the links below:
Chris is an experience eCommerce specialist, co-founding UK eCommerce agency blubolt in 2006. For over a decade, Chris helped build and oversee their proprietary platform and worked with some of the UK's fastest growing retailers. At SparkLayer, Chris oversees the product strategy and - when he's not playing peekaboo with his daughter - enjoys staying active with golf, tennis, climbing, and hiking to name a few!