Industry
Fashion & Apparel
B2B setup
Standalone B2B store
Diesel Life, Inc. was started in 2010 by Ashley Feldkamp and Chris Gabaldon. The original team spent years traveling all over the country to attend every kind of diesel event out there. Here they met diesel drivers and their families, and listened to the things that were important to them and their lifestyle.
Today, Diesel Life exists to be the premiere apparel brand representing these truckers and diesel enthusiasts, and we're pleased to announce the launch of their new B2B store on SparkLayer!

The challenge
After branching out from being a DTC-only brand into B2B, Diesel Life experienced rapid growth over the years and needed a powerful solution that would work well for their B2B customers. When their old platform, TradeGecko, was sunsetted they struggled to find a solution that would handle the many facets of their B2B operation, especially multiple customer groups and pricing tiers. They also needed a solution that would better integrate with their existing systems, Shopify and Quickbooks, versus their previous platform.
The solution
In mid- 2022, Diesel Life implemented SparkLayer into a dedicated Shopify store and were able to enable a brand new B2B channel to accelerate their growth. With SparkLayer installed, this has now allowed:
Self-service ordering for customers with 24/7 access
Customers have full visibility of pricing as well as volumetric pricing tiers and pack sizes
Customers can fully manage their account such as track orders and repeat purchase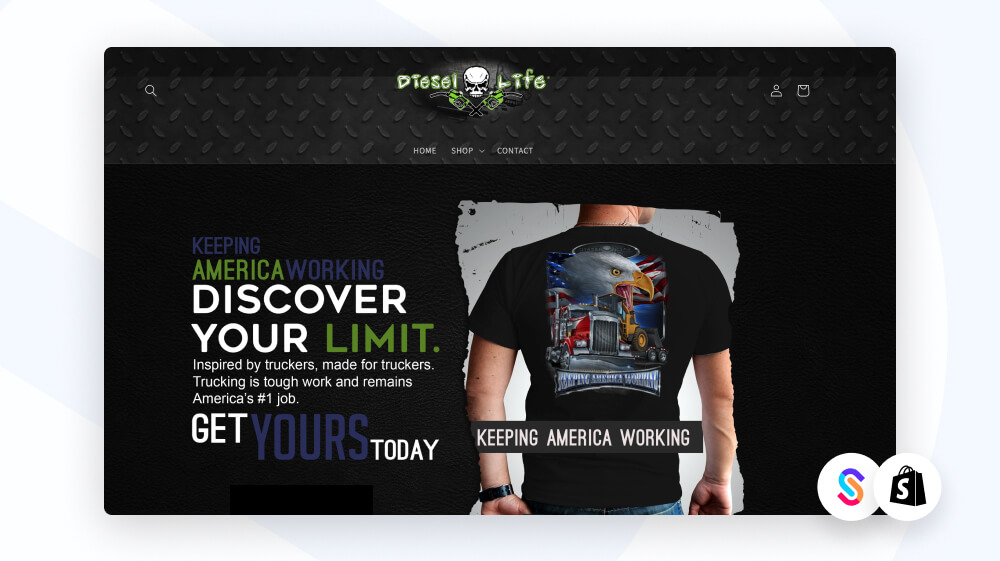 With SparkLayer integrating seamlessly with Shopify, this has brought a number of other key improvements:
All B2B orders are pushed directly into their fulfillment software, negating the need to input orders manually.
Using the Shopify Analytics, all B2B data and key metrics can be tracked and segmented.
Set up as a separate Shopify Plus store, the Diesel Life team can tailor the look and feel and optimise it for their wholesale customers.
The ability to support high-volume orders that include many hundreds of product lines in a single order.
The SparkLayer platform offers a powerful solution for our multifaceted B2B needs, whilst remaining separate from our DTC store. The support team has addressed our unique needs, offered customised solutions (including an increase to the standard Shopify line item order limit) and added features to our checkout process that make the end customer experience very user friendly. We greatly appreciate the SparkLayer team and their commitment to our continued success! ~ Laura M. Johnson, Director of Marketing & Sales
As diesel fans themselves, Diesel Life knows that diesel truck drivers have a unique sense of pride. That pride has driven them to create a unique company and they continue to strive to deliver fresh and exciting product offerings for their Diesel Life family. To learn more about Diesel Life, their product range, and the story of their brand, visit their website.
Explore more
To see how SparkLayer works with Shopify, you can explore via the links below:
Chris is an experience eCommerce specialist, co-founding UK eCommerce agency blubolt in 2006. For over a decade, Chris helped build and oversee their proprietary platform and worked with some of the UK's fastest growing retailers. At SparkLayer, Chris oversees the product strategy and - when he's not playing peekaboo with his daughter - enjoys staying active with golf, tennis, climbing, and hiking to name a few!