Industry
Sports & Outdoors
Lezyne is a cycling accessories brand that was founded in 2007 by Micki Kozuschek, a German entrepreneur with a background in the bicycle industry. Kozuschek started Lezyne with the goal of creating high-quality, performance-driven cycling accessories that would meet the needs of serious cyclists. He drew on his experience in the industry and his passion for cycling to design and develop a range of products that were innovative, functional, and durable.
Over the years, Lezyne has expanded its product range to include a wide variety of cycling accessories, including LED lights, multi-tools, tire repair kits, lights, GPS computers, E-bike Lights, and hydration systems. All of Lezyne's products are designed in-house by the company's team of engineers and designers, and they are manufactured to the highest standards of quality and performance.
Today, Lezyne is a well-respected brand in the cycling industry, known for its high-quality products and innovative designs. The company continues to push the boundaries of what is possible in cycling accessories, and its products are used by cyclists of all levels, from casual riders to professional athletes.

The challenge
From an ecommerce perspective, Lezyne were looking to improve and enhance their offering for B2B customers and, in 2022, set about launching their new B2B store on SparkLayer and Shopify. The core focus was on creating an experience that was more than just a website; it needed to offer a great customer experience, simplify the backend maintenance (e.g. managing pricing), and give customers an informative experience to learn more about Lezyne and get support. On top of this, Lezyne needed a way to empower their sales team (i.e. sales reps) to make it easier for them to place orders on behalf of their customers, manage order history, and ensure this was all possible without requiring lots of technical expertise
The solution
Lezyne implemented SparkLayer into a dedicated Shopify store and were able to enable a brand new B2B channel to accelerate their growth. With SparkLayer installed, this has now allowed:
Fully self-service ordering for customers with 24/7 access
Customers have full visibility of pricing as well as volumetric pricing tiers and pack sizes
Customers can fully manage their account such as track orders and repeat purchase
Sales reps can now manage their customer accounts, placing orders on behalf of them and easily repeat-ordering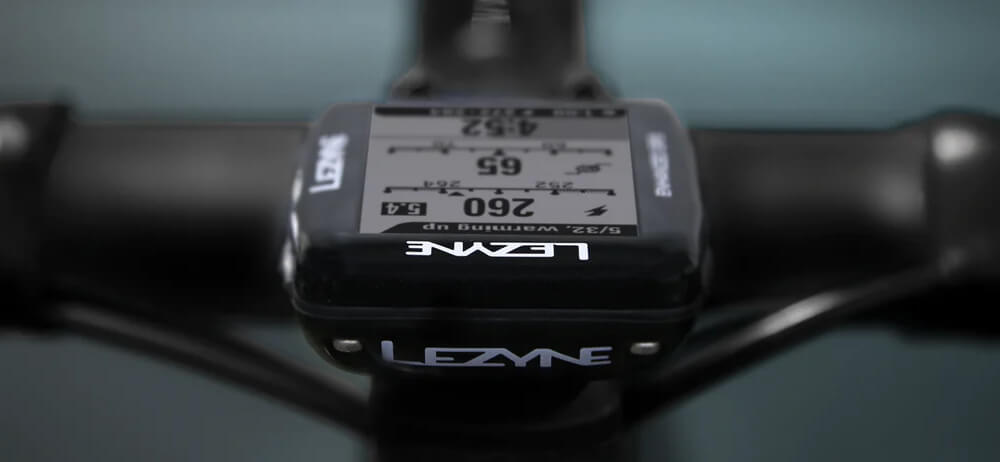 The results
With SparkLayer integrating seamlessly with Shopify, this has brought a number of other key improvements:
All B2B orders are pushed directly into their fulfilment software, negating the need to input orders manually
By using Shopify, the Lezyne team was on-boarded rapidly being already familiar with how it works and how the app ecosystem works.
Since going live, Lezyne has tripled the number of B2B customers that login and place orders.
Compared to their previous solution (a fully customised, bespoke system), Lezyne have received only positive feedback in comparison.
Lezyne are now able to have ongoing sales promotions (such as volume discounts) that can be easily changed and help increase the visibility of slow moving products.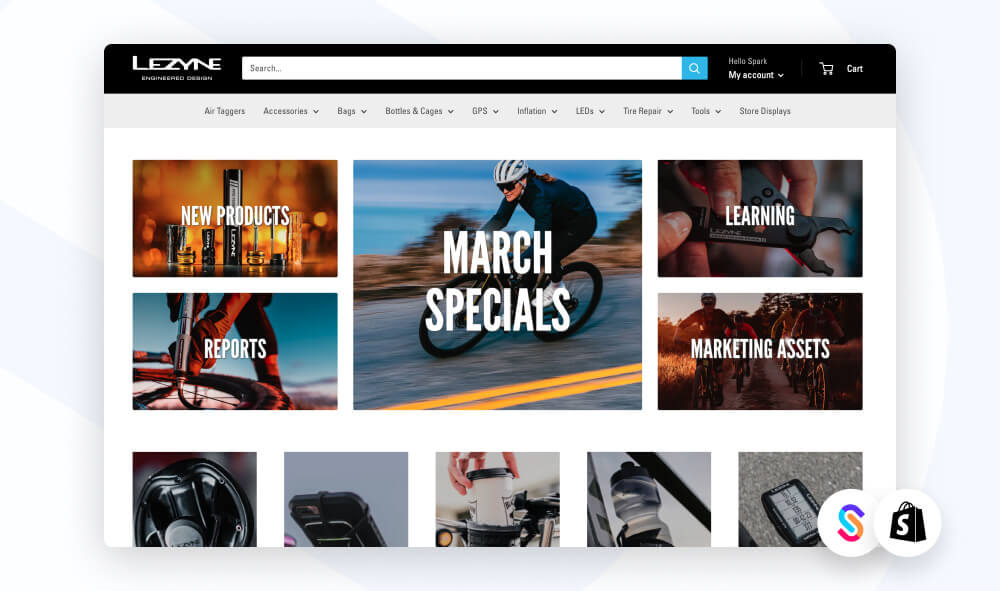 "With SparkLayer, we were able to implement and build our new B2B store, train our sales reps, and deploy our new solution within 6 months. Within just two months of deployment, we have tripled the number of B2B customers using it." ~ Brad Buxton, Business Development and Sales, Lezyne
Explore more
To learn more about Lezyne, their product range, and the story of their brand, visit their website.
To see how SparkLayer works with Shopify, you can explore via the links below:
Chris is an experience eCommerce specialist, co-founding UK eCommerce agency blubolt in 2006. For over a decade, Chris helped build and oversee their proprietary platform and worked with some of the UK's fastest growing retailers. At SparkLayer, Chris oversees the product strategy and - when he's not playing peekaboo with his daughter - enjoys staying active with golf, tennis, climbing, and hiking to name a few!