Helium Customer Fields & SparkLayer Integration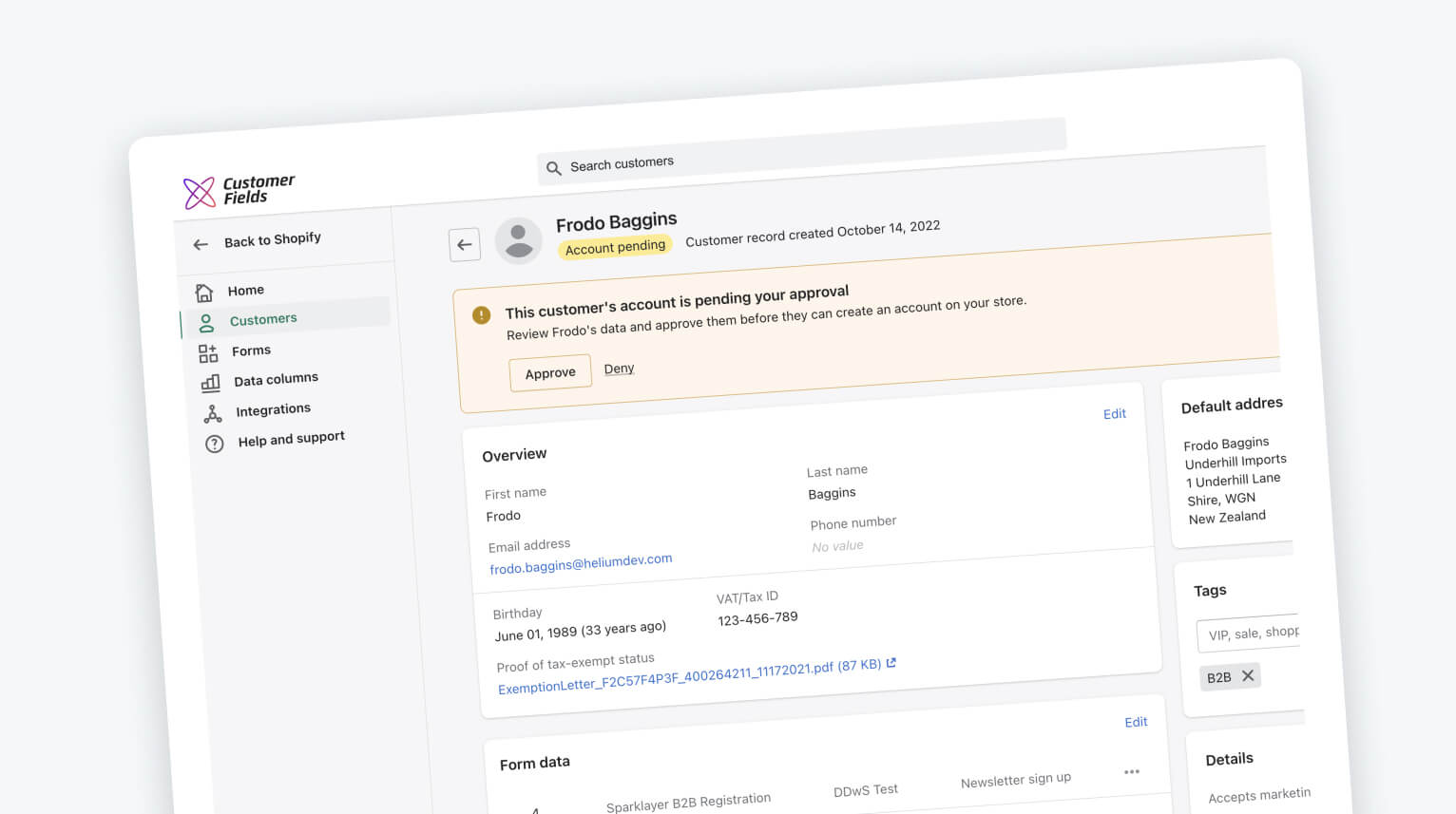 Helium Customer Fields simplifies the registration and approval process for B2B customers on Shopify. Collect information from prospective customers, review new accounts, and automatically add customers tags to approved customers.
Create unique registration forms for different customer groups by adding new fields or form steps, then personalize forms with conditional rules and install forms nearly anywhere on your Shopify store.
All customer data is saved to Shopify's Customer properties or Customer metafields, and you can allow customers to edit their own data by creating an Edit Account page.
Customer Fields is built exclusively for Shopify and supports a number of integrations. You can also create custom workflows via Zapier, Alloy, or the REST API.