Katana & SparkLayer Integration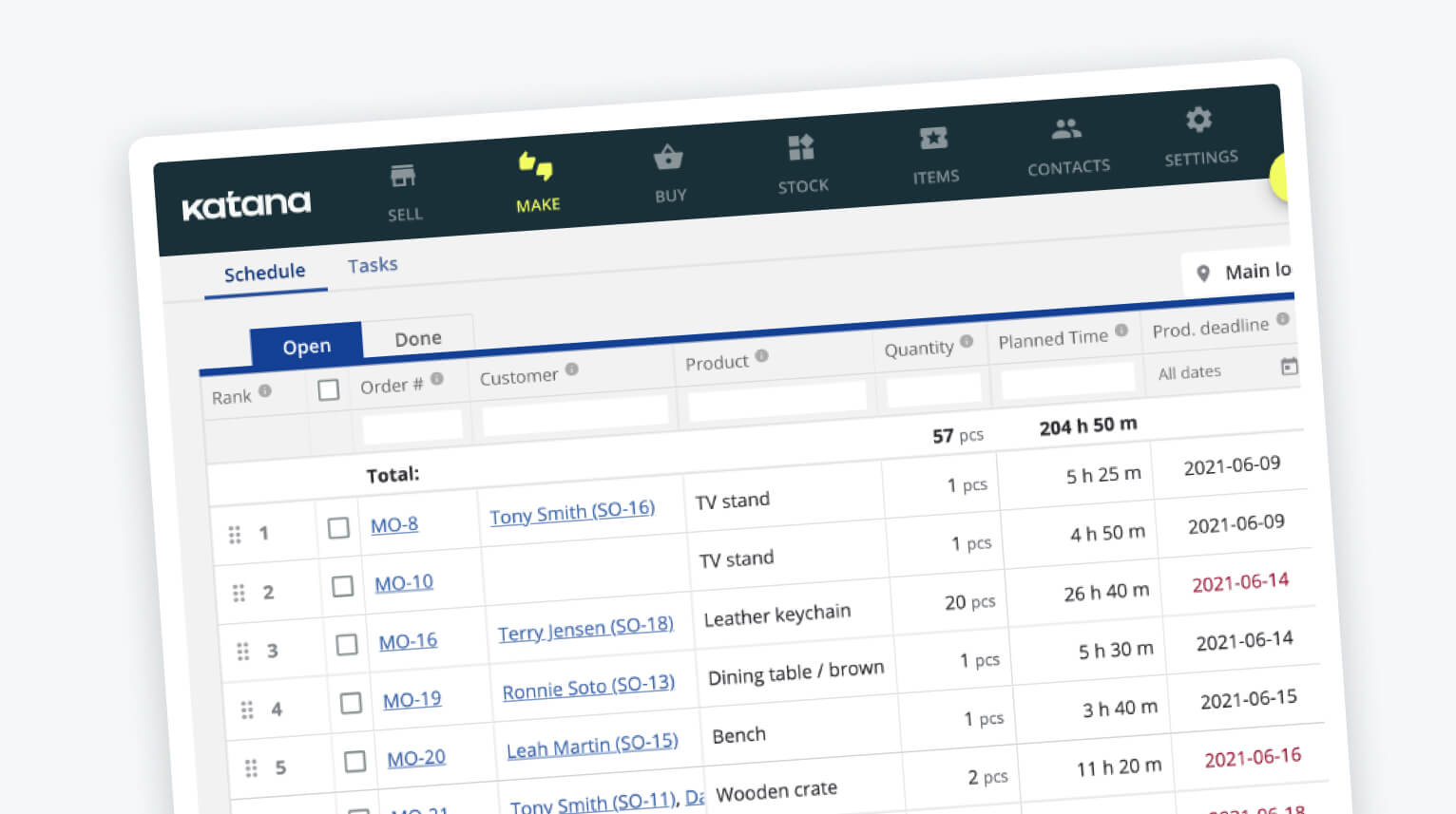 Katana is a manufacturing ERP that gives you a live look at all the moving parts of your business - sales, inventory, and production.
Thousands of makers use Katana's manufacturing ERP software to manage inventory and production in one visual platform. Katana is built to give you the insights you need to make the best business decisions, including live inventory and manufacturing management, batch tracking for end-to-end traceability, a Shop Floor App for total floor-level control, open API, and a growing channel partner network.
You can integrate Katana with Shopify, WooCommerce, Xero, Quickbooks Online, and create custom workflows via Zapier, Make (formerly Integromat), and Katana's open API.